Keylogger For Mac Remote Install
Keylogger For Mac Remote Install
Rating: 9,4/10

2788

reviews
Install Mac Keylogger through Remote Login If the Remote Login on target Mac is enabled for you and you know the access address, this way could be very easy from another Mac. To do this, you need to open the VNC by hitting "Command" and "K" together on the keyboard and then enter the address listed in the Mac that you would like to install the remote Keylogger for Mac on and click Connect. When you establish the connection to the target Mac, you can drag and drop the application to the desktop and install it. You will need to configure the application to send the logs to an email address and you will probably want to put it in stealth mode so that the computer's user will not find it. Install Mac Keylogger with Remote Desktop This is only possible if at some point you have authorized access to the Mac that you want to monitor. If you do, then you can install software from GoToMyPC.com or TeamViewer.com that will allow you to control the Mac via remote through any computer connected to the Internet.
At present, Remote Keyloggers for Mac cannot be remotely installed, but they have the feature of remote log viewing. Remote Keylogger Mac delivers the logs and screenshots at set intervals to specified Email address or FTP account set by the user who configured the Remote Keylogger Mac. So if someone tells you that with they product you will be able to remote install or remote monitor android device, it is the fake product. So you will be able to remote monitor Android phones only if the monitoring app is installed on it.
Once you've installed it, you can log on to the remote Mac by offering the ID and Password from the remote desktop software on target Mac. You will be able to control the target Mac as if you were sitting in front of it. This way, you can install a remote Mac Keylogger directly to it even if you are thousands of miles away.
Remote keylogger installation Keyloggers became a massive part of our everyday life. Let's start with the installation process of the monitoring software. While most keyloggers offer ordinary type of installation, some of them provide you with remote capabilities. Gadgets powered by Windows operating system are the easiest ones to deal with. But you can also reach iOS devices remotely using iCloud. Highster Mobile or monitoring applications (read detailed review ) will work perfectly for you. These programs do not require a jailbreak for iPhone and work with Apple ID.
PowerPoint for Office 365 PowerPoint for Office 365 for Mac PowerPoint 2019 PowerPoint 2019 for Mac PowerPoint 2016 PowerPoint 2013 PowerPoint 2016 for Mac PowerPoint for Mac 2011 More. Less You can specify how you want your video to play during a presentation, and set many other playback options. The Previous command in the contextual menu when you do right-click; The navigation arrows provided with the pop-up button [lower left corner when you move the mouse; Otherwise, you'd need to invest in a programmable mouse that provides application-level control. Regards, Bob J. And you can choose to have PowerPoint end your show with a black slide or not. The black slide it adds always has 'End of show, click to Exit' at the top of the screen. If you prefer not to see this, you can always remove the checkmark from this option and add your own black slide at the end of your show.
Hornet usb dongle for mac. To install keylogger remotely on iPhone you need to: • Find out Apple ID and Password of the target phone user. • Activate iPhone iCloud backup.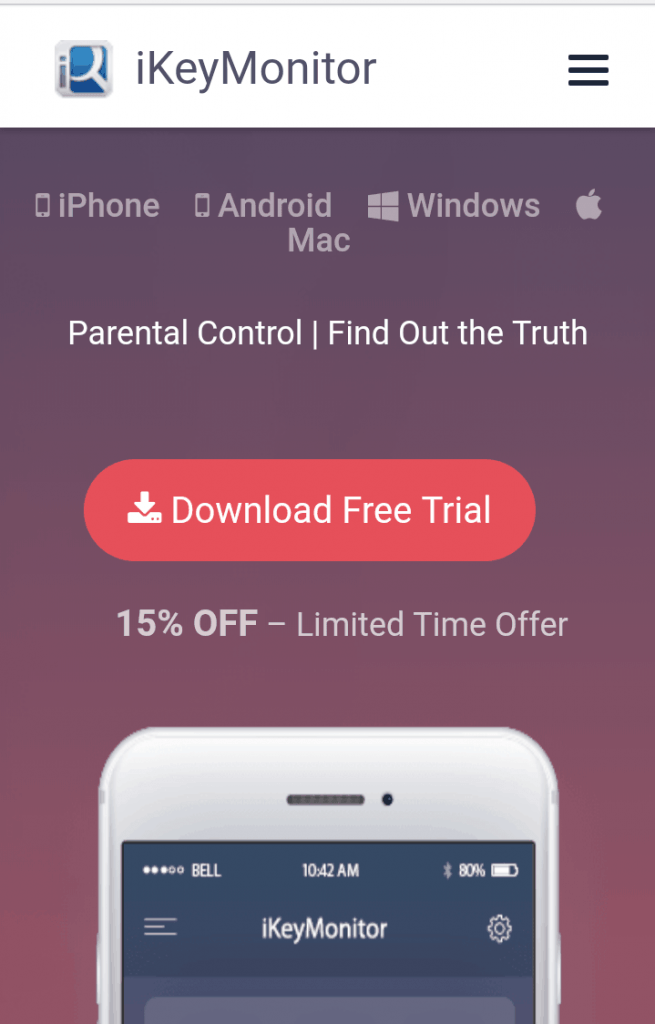 • Register on the official website of Highster Mobile or mSpy. • Purchase the installation file and open it on the target device. • Wait until the application automatically installs It will take you about two-three minutes. • Activate the application on its official website with a special key. • Launch the monitoring process remotely on your personal control panel. Still, most keyloggers provide actual installation.
It means a user needs to get a target phone in hands for few minutes to start the installation process. Also check an article on keylogger installation for Android phone: Why use a keylogger program? Modern society depends massively on various gadgets and mobile devices. And to find out something about the person today you do not need even to meet him or her personally. All you need to do is just to get a keylogger. This software will easily log all from a target phone.